Return to Headlines
RFH Teacher to become Harvard Business School's Case Method Project Partner
FOR IMMEDIATE RELEASE--<<TUESDAY, NOVEMBER 16th, 2021>>
RFH Teacher to become Harvard Business School's Case Method Project Partner
Rumson Fair Haven Regional High School is proud to share that Ms. Megan Wilkins, a veteran Social Studies teacher and mentor, has begun an affiliation with Harvard Business School's Case Method Project. Ms. Wilkins, who currently teaches Advanced Placement United States Government and Politics, Constitutional Law, Practical Law, and United States History II, will be formally and extensively trained in Harvard Business School's Case Method as a pedagogical approach to teaching critical thinking and problem-solving skills, using collaborative discussion and primary source documents. Having already participated in a "community workshop" with about 200 participants from around the country led by Harvard Professor, Dr. David Moss, Ms. Wilkins will prepare for a lengthier formal training in December after which she'll begin using Case Method in her classes before becoming a full "Teacher Partner" with the Case Method Project.
HBS Professor David Moss originally created the Case Method, the core pedagogy at Harvard Business School for decades, for MBA programs before adapting it to apply to a variety of disciplines in Social Studies, specifically pioneering it in his undergraduate course History of American Democracy in 2013. From there, he adapted the program to include a series of workshops for high school and college teachers wishing to incorporate the Method into their curricula and instruction. Today, the Case Method Project works with teachers in more than 800 schools in 48 states and the District of Columbia to deepen students' understanding of American democracy, increase student energy and engagement with a diverse array of topics, and foster civic engagement.
As a Teacher Partner of Harvard Business School's Case Method Project, Ms. Wilkins will be equipped to teach this prestigious and steadfast method to colleagues and other educators in a variety of disciplines. We look forward to following Ms. Wilkins along the way, supporting her efforts, and watching our students benefit from this incredible academic and pragmatic practice in their studies and lives.
For more information on Harvard Business School's Case Method Project, visit: https://www.hbs.edu/case-method-project/Pages/default.aspx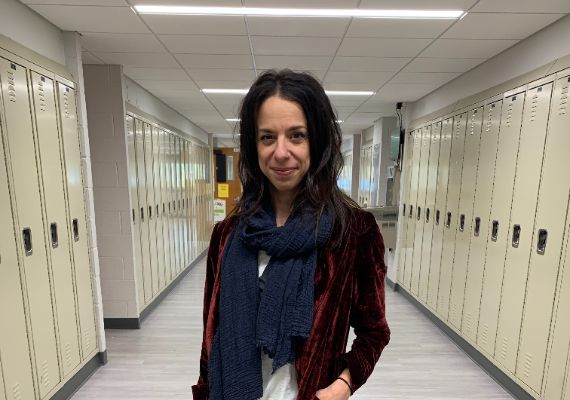 Ms. Megan Wilkins is excited to begin her adventure with Harvard Business School's Case Method Project and to turnkey the Method to her colleagues and students at RFH.
FOR ADDITIONAL INFORMATION, PLEASE CONTACT-
Sarah Fitzgerald, RFH Press Release Writer
sfitzgerald@rumsonfairhaven.org or 732-842-1597 x. 277